empathize, learn, transform!
Freedom Makers is a Pasos Libres program that seeks to educate youth, companies, and suppliers from Latin America about the global phenomenon of modern slavery, emphasizing supply chains, corporate social responsibility, and due diligence. We educate citizens and organizations capable of stopping human trafficking and forced labour through innovation, entrepreneurship, and technology.
are victims of modern slavery worldwide, and 79.0 million children are engaged in the worst forms of child labour. Modern slavery encompasses different types of exploitation that occur under two major phenomena: forced labour and human trafficking.
Freedom Makers Academy Approaches
Corporate Social Responsibility
Modern Slavery and Supply Chains: The Role of AI and Data Science
This course aims to educate university students in Colombia about the problem of modern slavery in global supply chains and the alternatives to face it with technology-based solutions. The course addresses the importance of promoting transparent supply chains through formulating, publishing, and analyzing modern slavery statements by local and foreign companies operating in Colombia.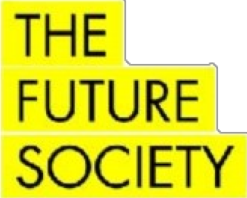 Would you like to be part of Freedom Makers or support us?
We offer programs that help companies strengthen modern slavery risk management in their supply chains.
We are looking for sponsors who share our goal of educating citizens capable of stopping modern slavery.
Visit our GoFundMe campaign and help us train thousands of #FreedomMakers in Colombia and Latin America.
Young people, companies, and suppliers from Latin America interested in learning or strengthening their knowledge about the modern slavery phenomenon and joining the efforts to stop all forms of exploitation from their organizations and areas of expertise.
If you are a company, please contact us to obtain our services.
If you are a person interested in learning about the issue, you should be attentive to our calls on social networks.
We are looking for partners, sponsors, and donors to jointly stop modern slavery by designing alternative scenarios for education on forced labor and human trafficking. Together we can bring Freedom Makers to thousands of youth and businesses in the region!
Do you have more questions?
Please send them to info@fundacionpasoslibres.org
Freedom Makers Academy
is an initiative of: